Product Information & Customer Reviews
Description
New York Cannabis Training
This is quoted text from the Draft Regulations on New York cannabis training requirements. It is subject to change after the public comment period that ends in February 2023:
(a) Licensees shall provide all managers, employees, contractors, volunteers, or persons otherwise performing activities under a licensee's authorizations, within 30 days of engagement, and at no cost to the recipient, a Responsible Vendor Training, which shall be made available in English and the primary language of all recipients.
(b) Trainings shall happen during the employee's work hours and the licensee shall pay the employee their usual rate of pay while completing any required training.
(c) Licensees shall maintain an employee training manual, which shall be provided in a printed version to employees during Responsible Vendor Training and made available at the licensed premises to employees, authorized personnel, and the Office upon request.
(d) The employee training manual include: (1) employee guidelines and safety procedures;
(2) security protocols, including, but not limited to:
(i) the physical effects of cannabis on the human body based on the phytocannabinoids present and recognizing signs of impairment, appropriate responses in the event of overconsumption, risks of cannabis use and over-use, including cannabis use disorder; and 239
(ii) the public safety risks and legal consequences of operating any vehicle, including watercraft, under the influence;
(3) a brief history of cannabis prohibition, legalization, and overcoming stigma;
(4) a basic overview of the powers and responsibilities of the Office and the Board;
(5) additional information in accordance with this Chapter, including, but not limited to:
(i) permitted cultivation techniques and cultivar varieties;
(ii) permitted processing methods;
(iii) safe storage;
(iv) packaging, labeling, marketing, and advertising requirements;
(v) security and surveillance of licensed premises;
(vi) emergency procedures;
(vii) compliance with and operation of inventory tracking systems;
(viii) permitted investigation or inspection by the Office and law enforcement authorities;
(iv) common violations resulting in license cancellation, suspension, revocation, and denial of a renewal, civil and criminal fees, fines, and penalties;
(x) waste disposal;
(xi) privacy and confidentiality;
(xii) licensee responsibility for activities occurring on licensed premises under the Operating Plan, including:
(a) for licensees authorized for retail activities:
(1) an explanation of how employees will monitor and prevent sales to consumers where there is a risk to their health or safety, underage or illegal sales of cannabis products, or any other criminal activity within the licensed premises;
(2) cannabis product information, including, but not limited to, serving size information, onset and duration of effects, method of administration, warnings, and information regarding secure storage and proper disposal of cannabis products; and
(3) consumer and patient privacy and confidentiality requirements; and
(i) for licensees authorized for processing activities:
(ii) standard operating procedures for all staff involved in extracting, processing, and/or manufacturing cannabis or cannabis products, including, but is not limited to:
(a) training that is specific to the duties assigned, and the safe operation of the equipment, machinery, solvents, gases, and systems to be utilized; and
(b) training on the hazards presented by use of chemicals and solvents, as described in the safety data sheet for each. Safety data sheets shall be onsite, maintained, and readily available to employees, and to the Office upon request. For licensees authorized for cultivation, the training manual shall also include training on the application of any chemicals or pesticides used in the cultivation of cannabis; (iii) if extracting, best practices, including, but not limited to, safe extraction procedures and protocols, and fire prevention and fire response; and
(iv) if manufacturing edible products, best practices, including, but not limited to, safe food handling training as specified in Department of Agriculture and Markets safe food handling regulations;
(xiii) record maintenance;
(xiv) prohibited purchases and practices;
(xv) Implicit Bias Training;
(xvi) relevant local ordinances, rules, and regulations; and
(xvii) other areas of local, state, or federal regulations or training as determined by the Office; and
(6) emergency operations, including notification to emergency personnel and shutdown procedures;
(7) information on how to access current laws, rules, and regulations, and any guidance or policy documents issued by the Office; and
(8) a page for signed and dated documentation demonstrating each employee's attestation of completion of the training, which shall be made readily available to the Office upon request.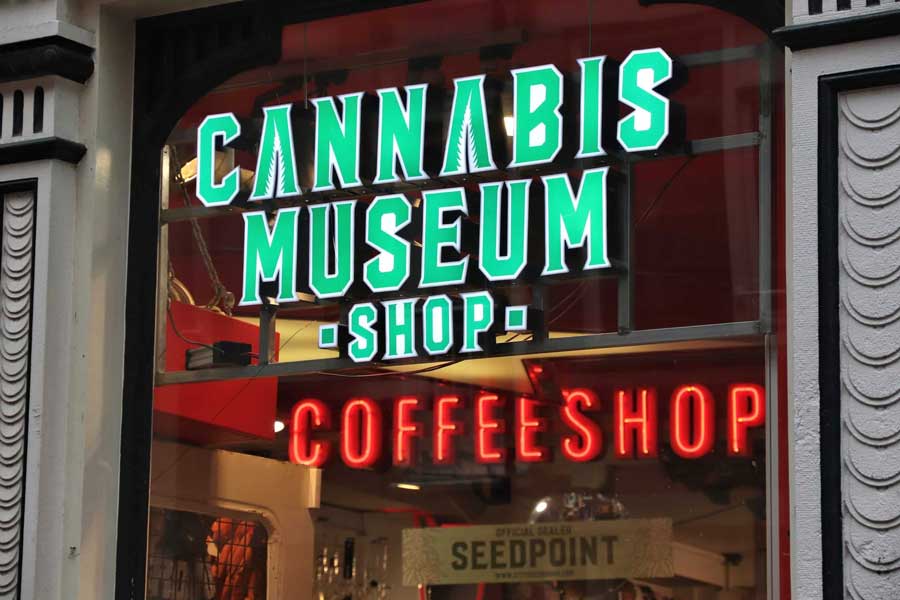 Our Story
Our cultivation expert and our dispensary expert have been in the cannabis industry since the mid 90's when medical dispensaries first started operating in California. We both lived in Amsterdam in 1995-96 and cut our teeth in the legal industry there, where it was very competitive in comparison to the US.