New York Cultivation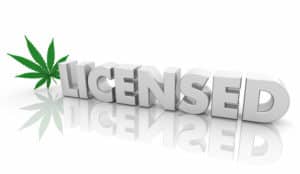 New York cannabis cultivation is about to get off the ground in the State of New York, and there's a lot to know and learn about how to be a part of it and start your own business in the adult market. Final Regulations have been published as of September 12th, 2023. The application window for general licensing opened October 4th, 2023. A sample of what the application looks like is here.
Cut to the Chase to See Our Licensing Support and Template Options
Cannabis Cultivation License
Many underground and home growers are interested in going legal and getting licensed in the recreational adult market. The hope is that New York microbusiness licenses will make it possible for low-budget legal operations to get off the ground. This is rarely the case, unfortunately. The cost of compliance and security, along with the build-out of a facility big enough (even just 2500 square feet) to produce a profitable amount of marijuana, still runs over $1 million. New York marijuana regulators want to create a fair and open system, but they can't reduce the regulations to the point of making small commercial grows (<1000 square feet) viable. Lowering the bar any more than the micro business rules do would not ensure safe consistent marijuana for retail consumers.
An adult-use cultivator license, at a minimum, will still require a legal commercial facility in a properly zoned neighborhood, which will require a specific build-out that maintains clean-room standards and strict environmental controls. Recreational cannabis, even though it's not a medicine, must also live up to the same standards as a food safety business, for example, which has analogous sanitation and product consistency requirements.
Many people will blame the OCM for not making the process faster, cheaper and easier, but their program is doing its best to support all participants considering their mandates dictated by the MRTA (Marihuana Regulation and Taxation Act) bill.
How Much is a Grower's License in NY?
For those of you who want to get a New York Recreational License, here is some helpful information. First, it's not easy! If you are looking for the simplest type of marijuana license to operate in the state, start with a New York Cannabis Distributor License or a New York Cannabis Processor License or a New York Dispensary License. Those are all a lot easier than commercial cultivation, which comes with lots of expenses and potential (likely) pitfalls.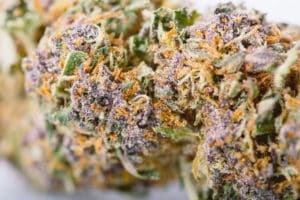 The cost of getting a NY Grower's License, for the recreational license submission itself, will be anywhere from $1000 to $100,000, depending on the size.  The first round of licensing, which is open for 60 days between October 4th and December 3rd, will only license Tier 1 and Tier 2 growers, which is max 5000 sqft and max 12,500 sqft of canopy, respectively. Additionally, the OCM aims to limit the number of cultivation licenses in this first round to only 20, which is very low. Our guess is that this low limit is because of all of the conditionally licensed growers in NY who grew crops over the past two years still needing an outlet for the oversupply they've been sitting on. 
How Can We Help You?
We are the low-cost DIY option for documents that you will need as part of the application and licensing process. We sell sophisticated templates for any plan or procedure the OCM requires, which is meant to save you time and stress getting off the ground.  Consultants and lawyers who do all of their own custom document creation for your recreational business will charge anywhere from $10,000 to $60,000,  or even more. For that money, they should gather, organize and complete all of your documents, and they'd better be perfectly done. Be a skeptical and discerning judge of character if you are choosing services like those, because there are definitely some scammers and incompetent consultants out there. 
The documents we currently have available are: 
Delivery Plan (Retail Only)
Beyond the New York cannabis application requirements, you have many other expenses ahead of you to get into the recreational market. The building is a big one, especially if you are buying it. You can't operate a commercial cannabis cultivation business in a residence, so you'll have to lease or buy a suitable facility that is zoned properly and is approved by your city or county for commercial marijuana use. This is one of the most challenging components of putting the whole project together. It can cost anywhere from $5,000 to $20,000 per month to lease a suitable facility, and you should have 6-12 month's worth of lease payments saved up to get started.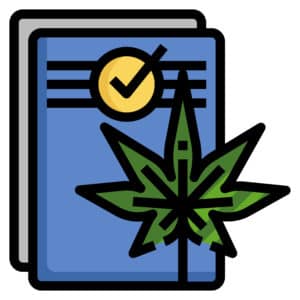 Then comes the buildout, which is (sorry to say) shockingly expensive, mainly due to the cost of environmental controls (air conditioning, dehumidification, air purification), back-up power, lighting, plant racks, irrigation controls and all of the construction costs. Expect to spend at least $350 per square foot, perhaps up to $400, before all of that is ready to go. So for a 5000 square foot facility, plan on a budget around $2 million to do it right. Any shortcuts, like going without back-up power, are REALLY risky to continuous successful operations. Mold, bugs and plant diseases, for example, are known to afflict up to 90% of all commercial growers around the country, and those growers are struggling every day to stay afloat financially due to the shortcuts they took to get started. Try not to be one of them by building out your facility properly and starting with clean genetic stock.
Your New York cannabis license should get granted within 2-3 months of submitting all of the right business paperwork, so get started on your build-out as soon as you know your facility is secured and approved for cannabis cultivation. That way, you can hit the ground running when your state application gets approved.
How Many Cultivation Licenses Will be Granted by the Cannabis Regulatory Commission?
The regulatory agency in New York is a two-part organization. The Office of Cannabis Management (OCM) is the main agency that oversees all forms of cannabis licensing, including medical cannabis, social equity programs and more.
The New York State Cannabis Control Board is the oversight body of the OCM. The Board is responsible for approving the regulations for New York's cannabis industry, including issuing applications and licenses to cannabis businesses and approving the rules which will govern the industry.
In the long term, there's no limit on the number of cultivation licenses that will be granted in the NY industry, but for this 60-day window, only 20 licenses will be granted. It's not a competitive process; a randomized system will be used by the OCM to place all applications in priority order. 
Check Out Our Licensing Support and Template Options
How Will Grow Licensing be Handled in the State?
The NY cannabis cultivation regulations are complex. Many plans and procedures and training topics are named, but they don't yet appear to be required for the application process. The hemp growers who have obtained conditional cultivation applications have been required to collect and submit quite a few documents, but not until after they've received provisional approval to operate. Some documents are due in 30-60 days, and others aren't due for 12 months. This is a list of what most New Yorker's seeking cultivation licenses will likely need within a year of operation.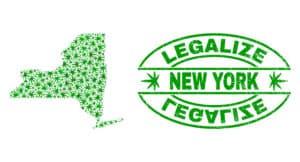 These include:
Operating Plan. New York cultivators must document, implement, and maintain to the satisfaction of the Office an Operating Plan that must include, at a minimum:
A site plan indicating the activities performed in each area, detailing

physical boundaries, roads, and water crossings of the property, within 30 days of licensure.

A security and safety plan detailing risk mitigation and accident prevention plans

resulting from a detailed risk assessment of all stages of cannabis production, to be submitted within 30 days of licensure.

A cultivation plan that includes a detailed overview of all cultivation, processing,

storage, and recordkeeping policies and procedures.

A soil preparation plan that includes a plan for soil preparation and

records of analysis of soil quality and a plan to restrict the use of short lived, single-use synthetic ground covers.
An environmental impact plan that details the actions taken to maintain ecosystem health with neutral or positive impact on biodiversity.
A pest management plan based on Integrated Pest Management principles that is adequate for the facility type and includes details on prevention, observation, and interventional steps and physical/mechanical/biological and chemical methods utilized. The plan must demonstrate conformance with lists of authorized and prohibited products as determined by the Office.
A cannabis sampling, analysis and testing plan based on risks associated with materials and organisms normally present during the cultivation of cannabis.
A quality assurance plan that establishes criteria to detect, identity, prevent, and track harvested cannabis contamination incidents.
A cannabis recall plan that includes an annual mock recall process.
A sustainable water-use and conservation plan that addresses water sources, quality, and use. A sustainable energy use and conservation plan that indicates the sourcing and use of energy and sets energy efficiency goals including timelines and benchmarks.
Annual Cultivation Report. Adult-Use Conditional License Holders must maintain the following records in an Annual Cultivation Report for submission to the Office after one year of licensure and then upon license transition, as well as to be made available to the Office upon request:
An up-to-date site plan.

All physical inventory of cannabis, at any stage, and all associated labels, must be reflected

accurately in an electronic inventory management system.

Traceability functionality must be capable of showing the complete production history of any

cannabis in any stage, including cannabis that has been released for sale, to allow for a total recall of all associated cannabis, if necessary.

A detailed database for the tracking of all seeds, clones, or other plant material used, which

must include sources of these items.

Detailed plant protection application records for any propagation treatments.

A detailed documentation of a soil, soil mixture or substrate material assessment including type, composition, and mineral content.

An agricultural input list that includes all agricultural inputs used or to be used. The list must

include at a minimum: product name, active ingredient, purpose, application rate, timing within life cycle of plant and method, Material Safety Data Sheet, Certificate of Analysis, product labels, and history of application.

Water usage per cultivation cycle.

Record of a facility energy audit and Year-1 energy usage report.

Records of scouting or monitoring for pests and diseases.

Records of submission of all cannabis from each production cycle to a New York State-approved cannabis testing laboratory for all required testing.

Lab results from a New York State-approved cannabis testing laboratory for all

required testing for cannabis from each production cycle.

Records of plant removal and destruction of all cannabis not meeting minimum quality

and safety standards.

A list of all equipment used in the production of cannabis.

Equipment maintenance and upkeep records that include at a minimum: the type of maintenance performed, the name of the mechanic who performed the maintenance and the date the work was completed.

Records of all employees and contractors.

Staff health and safety procedures.
Signed consent forms from all employees and contractors involved in the cultivation, production, and distribution of cannabis that apply chemicals as part of their work activities.

Records of routine cleaning of all containers, tools, and equipment.

Records of routine cleaning and sanitizing of all sanitary facilities.
Records of routine cleaning and sanitizing of all areas of the facility where cannabis is produced, handled, or stored.

Pest management records that include: A map of all traps, types and coding/numbering

system for the traps must be in place, records of routine trap maintenance, and record of any evidence of animal or insect presence including body parts, hair, or feces in cannabis handling areas.

Records of an annual mock recall.

Records of all complaints received which must include: a log of all complaints, defined timeline for response, persons responsible for complaint procedures and actions taken.

Production water analysis results.

Post-production water analysis results if there is any water runoff or discharge.
Waste disposal records including material resulting from the trimming process, as well as composting or other disposal or remediation methods, if applicable.

A visitor log of all contractors involved in the

cultivation, production, and distribution of cannabis, or emergency personnel responding to an emergency who access any production areas which includes at a minimum: the name of the individual, the company the individual works for, the reason for access, and the date and times the individual entered and exited the production area.

A signed copy of the labor peace agreement as required by the Cannabis Law and as detailed in Section 20.
View Our Licensing Support and Template Options
Home Growing in New York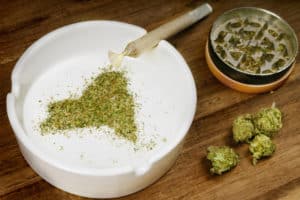 Home growing is allowed in New York! Only 12 plants can be grown per household, with 6 plants per adult over 21. Three of the 6 need to be non-flowering and 3 can be flowering, so this means you'll keep 3 in a vegetative growth stage until you harvest the other 3, then once they are harvested, put your 3 vegetative plants into flower, and acquire 3 new young plants to take their place. We don't know yet how much inspecting or enforcement will go along with this rule, but if you grow your plants on the big side (maybe up to 5ft tall at harvest time), you can still get quite a bit of cannabis out of your 6-plant limit. None of the cannabis you grow is allowed to be sold, by law, and you also cannot legally make any extracts out of it, such as hash oil.
If you have no experience with home growing, Youtube U is a great place to start. I recommend using a peat/perlite mix with lots of perlite for good drainage, and my nutrient formula, Jen's Craft Nutrients, for your fertilizer. You'll need a couple of grow lights, a pH/EC meter (I like the Bluelab Guardian), a dehumidifier (and get a backup too because they fail frequently), air conditioning, and a way to keep water from seeping into the floor and walls when accidents happen (they always do!).  The more complicated systems, like aeroponics, are not worth it for a few plants. Just keep it simple with hand watering and focus on maintaining temperatures and humidity, while keeping the root zone balanced in terms of pH and EC (total fertilizer). You'll get some decent smokable stuff if you avoid clones with bugs (a common pitfall) and keep your environmental conditions consistent. If you are worried about odors, put a carbon filter and outtake fan on the room, so that all of the air gets sucked through the filter to remove odors before it goes to the next room or the next apartment.