New York Cannabis Retail Licenses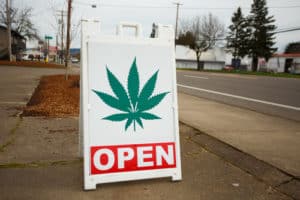 The submission window for dispensary CAURD social equity applicants has come and gone, but the adult dispensary market for the general population will open in 2023 (soon!) and probably a million people want to get on board, if they can figure out how. The CAURD system was specifically designed as a streamlined conditional adult-use retail program that would speed up the process of getting New York's marijuana program off the ground. Conditional social applicants had little in the way of requirements for plans and procedures to be uploaded, but they are expected to submit more paperwork when they eventually convert to being full fledged adult-use retail dispensary operators.
While having experience always helps, New York's cannabis industry is probably easiest to break into for retail dispensary applicants in comparison to the other license types. Dispensaries are really just retail stores with higher security and compliance requirements. Any adult with good business skills and enough investment capital should be able to assume ownership of one of the upcoming cannabis dispensaries and do just fine if they submit a good application, have a good location and stay in contact with the Cannabis Control Board and Office of Cannabis Management (OCM) to ensure full compliance with state guidelines and laws.
Cut to the Chase to See Our Pricing and Template Options
Or, if you are interested in a different license type, choose among these (more will be added in the coming months): 
Cannabis Dispensary Licensing – Getting Started
Know the laws issued by the Cannabis Control Board, the OCM and your local municipalities. The MRTA (adult-use) law is here, and when regulations come out, we will link to them for you, but we can't keep track of the rules for cannabis dispensaries in each local municipality. We know regulatory text is tedious to interpret, but the marijuana dispensary applicants who learn it first and learn it best will have an advantage over everyone else. If you know all of the rules and limitations of your license type, you will much more easily navigate the process.
Reach out to New York Cannabis Consultants (like us) and talk shop. You will always learn something from each adult you talk to who is also trying to break into or serve the cannabis business in the state. 
Gain access to the application materials as soon as they come available. You can subscribe to the OCM's email updates, as well as set Google news alerts for New York Dispensary Licensing. 
Start searching for suitable properties. (see more on this below). The location can make you or break you, and the sooner you find it, the cheaper it will be. 
Establish a Board and/or find an investor who will help you handle capital costs, and start working on a contract with these individuals. (Contracts can take months, and it's very common for negotiations to break down due to misunderstandings or disagreements about control and ownership percentages.)
Start putting your business plan and operational plans together. Our company doesn't specialize in business plans, but we are experts in day-to-day dispensary operations, procedures, and compliance requirements. We will have excellent templates available about a month after regulations are published by the Cannabis Control Board. 
Be aware of the application submission date and everything you need to submit, so you can be among the first to apply for a cannabis dispensary license, both locally and at the state level.  
How to Get a Recreational Dispensary License in New York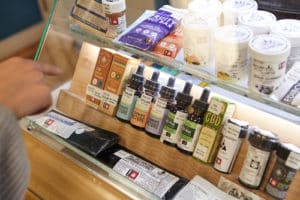 A dispensary license in New York's adult market should not be difficult for New Yorkers to obtain if you have the major factors handled: A locally approved, properly qualified location (hopefully with good foot and car traffic), a few hundred thousand dollars for build-out/inventory/equipment/supplies/staff, and a solid set of application documents for an adult-use cannabis license. We recommend that you start by finding a location because putting this off can really run up the cost, as properly zoned suitable locations can become highly competitive (thus running up the price) for retail dispensary applicants. After the round of equity of licenses are granted, the state will not be imposing license number limits, but local jurisdictions probably still will, because they can't let every open retail location become a cannabis business. The local jurisdictions that have opted in to hosting cannabis retail dispensaries could simply define the zoning, and let the competition work itself out, or they may define their own criteria by which a cannabis retail dispensary can be approved. 
Sadly and inevitably, some local jurisdictions will either exclude adult-use dispensary licenses altogether, or they will make the process easy for friends of the mayor, but almost impossible for the average business to get a foot in the door. This is why it's important to maintain contact with the jurisdictions where you want to apply and be aware of when they make zoning and application announcements for when the application process will open. It's the local level where networking and lobbying can really make a difference in nabbing a competitive adult-use retail dispensary license. 
One exception to the challenge of obtaining local approval to operate a cannabis dispensary is in municipalities that need tax money and want to attract more business. These are typically the less wealthy, more remote counties in the state. These counties see the NY adult cannabis market as an opportunity for a financial boon for their budgets. They will allow more dispensary licenses, but there might not be enough business for any one of those licensed adult-use dispensaries to make much money. You'll need north of 75 transactions per day to really come away with a decent profit, month-to-month. 
Although there has been a conditional license process for equity dispensary applicants, we do not yet know if the broader state licensing process will include a conditional phase. If it does, you might have more time to work on securing your location, financing, and local approvals, before you will be required to gather all of the documentation that will be eventually required to finalize your cannabis license. 
Application for Dispensary Licenses in NY State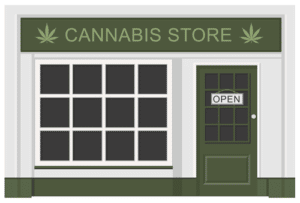 Your New York dispensary application must show that your business meets the criteria for effectively operating a adult-use retail dispensary in the state. This will include proof of financing, proof of control over an adequate location, eligibility in terms of residency and criminal background, plus a lot of additional documents we can help you with that fall under the category of plans and procedures. 
We don't yet have all of the details of the NY dispensary application requirements, but if we take the state of New Jersey as a guide for what will be required for a cannabis business to even obtain a conditional license, you are going to need lots of stuff! This isn't because the New York is trying to discourage cannabis licenses; the criteria for getting licensed are complex because the MRTA laws and licensing program (similarly to other states) must result in creating a market where cannabis business ownership promotes equity and ensures clean, safe, consistent and securely tracked cannabis products be sold to adults in New York. 
Certain plans, procedures and compliance topics must be addressed during the dispensary application process, such as how the company ownership will guarantee strict adherence to areas of management such as record keeping, inventory control, security, waste management, deliveries, age verification, product storage, handling of medical marijuana customers, etc. We will know the full extent of these application requirements in the next few months. 
New York Dispensary License Cost 2023
As we've mentioned on other pages on our site, the cost of obtaining a New York Dispensary License is not the budget-breaker to worry about. The cost for an annual dispensary license will be $7000, according to the draft regulations (page 66). What will hurt the most is the cost of securing a good location for operating a cannabis retail dispensary. That cost will be followed by quite a few other costs that are necessary to get you off the ground. 
Retail Dispensary Budget
One of the experts on our team has operated multiple cannabis dispensaries in California. He created this sample dispensary budget to help our customers (and website visitors) make solid plans for financing. 
This pro forma budget forecasts income and expenses for Years 1-3 for adult-use retail dispensary in New York, not including capital expenses. The estimates are based on assumptions and consultation with cannabis business professionals. Actual income and expenses could vary quite a lot depending on size and location. 
| | | | |
| --- | --- | --- | --- |
| | Year 1 | Year 2 | Year 3 |
| Income | | | |
| Gross Sales | $3,500,000 | $5,000,000 | $7,500,000 |
| Cost of Goods Sold: Cannabis Goods | $1,750,000 | $2,500,000 | $3,750,000 |
| Cost of Goods Sold: Excise Tax | $525,000 | $750,000 | $1,125,000 |
| Owner Investment for Startup | $140,000 | $0 | $0 |
| Net Profit | $1,365,000 | $1,750,000 | $2,625,000 |
| | | | |
| Expenses | | | |
| Accounting | $5,000 | $2,000 | $2,500 |
| Advertising | $10,000 | $12,500 | $15,000 |
| Bank Fees | $1,200 | $1,200 | $1,200 |
| Build Out Expenses | $140,000 | $0 | $0 |
| Dues & Subscriptions | $2,400 | $2,400 | $2,400 |
| Equipment | $5,000 | $1,500 | $1,500 |
| Insurance: Auto | $1,600 | $2,500 | $3,500 |
| Insurance: Health | $0 | $0 | $35,000 |
| Insurance: Liability | $8,600 | $9,500 | $11,500 |
| Insurance: Workers Comp | $3,500 | $5,500 | $7,500 |
| Internet | $2,400 | $2,400 | $2,400 |
| Janitorial Expenses & Cleaning | $6,000 | $6,000 | $6,000 |
| Licensing Fees: Local | $9,000 | $9,000 | $9,000 |
| Licensing Fees: State | $30,500 | $46,500 | $57,000 |
| Meals & Entertainment | $1,500 | $1,500 | $1,500 |
| Other/Cost Overruns | $20,925 | $30,427 | $45,829 |
| Payroll: Taxes | $49,000 | $87,500 | $136,500 |
| Payroll: Wages | $700,000 | $1,250,000 | $1,950,000 |
| Printing & Reproduction | $10,000 | $15,000 | $17,000 |
| Professional Services | $15,000 | $5,000 | $5,000 |
| Rent | $36,000 | $36,000 | $36,000 |
| Repairs & Maintenance | $2,400 | $2,400 | $2,400 |
| Security Monitoring | $6,000 | $6,750 | $7,500 |
| Software | $6,500 | $2,500 | $2,500 |
| Supplies | $5,000 | $5,750 | $6,500 |
| Telephone | $2,400 | $2,400 | $2,400 |
| Travel Expenses | $3,000 | $3,000 | $3,000 |
| Utilities | $4,800 | $4,800 | $4,800 |
| Waste Management | $5,000 | $5,750 | $6,500 |
| TOTAL EXPENSES | $1,092,725 | $1,559,777 | $2,381,929 |
| | | | |
| Net Profit | $1,365,000 | $1,750,000 | $2,625,000 |
| Total Expenses | $1,092,725 | $1,559,777 | $2,381,929 |
| NET INCOME | $272,275 | $190,223 | $243,071 |
What the above dispensary budget shows is that, if you can get to 60 or more transactions per day, you can make a good living operating a cannabis dispensary in New York. Capital expenses for an average adult-use retail dispensary can be covered with about $250,000, assuming the building is in good shape and has good infrastructure. Of course, if your location is in the middle of New York City, you could be doing 300 transactions per day and making a lot more money. That's why it's hard to do budgeting that applies to everyone; each situation is so different, but for retailers, nothing is more important than location. 
View Our Pricing and Template Options
If I Open a Dispensary, Can I Also Have a Cannabis Processor License or Distribution License?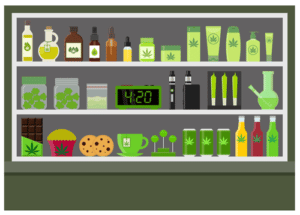 The OCM has specific rules about owning or having a stake in multiple adult-use cannabis licenses in the state of New York. For marijuana dispensaries, license holders, according to the laws (MRTA and subsequent regulations), are authorized to acquire, possess, sell and deliver marijuana to consumers. Approved license holders cannot have a direct or indirect financial interest in more than 3 cannabis dispensary licenses. The OCM has some specific rules about control, ownership and location of the licensed premises that are more demanding than the other license types. For example, the license type requires retail zoning, 500ft minimum distance from school grounds (property line to property line), and a street-level entrance. A retail dispensary will not require any kind of medical card from customers to meet compliance requirements, unless they are registered patients seeking medical marijuana. Only some retail dispensaries will specifically cater to medical marijuana patients. 
More rules will be coming out in late 2023, but for now, it does look like you can hold a dispensary license and a distributor or cannabis processor license concurrently. Stay in contact with the OCM to ensure you are aware of all relevant criteria and rules. 
Do NY Laws Allow Any Adult to Purchase Marijuana at a Dispensary?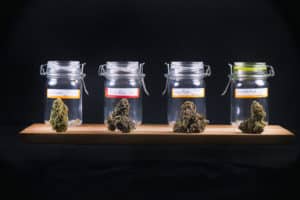 Adults over the age of 21 (and minors with medical cards) will be allowed to purchase medical marijuana with a doctor's recommendation from any cannabis dispensary that caters to medical marijuana patients. Adults over the age of 21 with no medical conditions can purchase marijuana from licensed dispensaries, presuming those dispensaries want to serve them. Of course, as an owner of a cannabis license, just like with any other privately owned business, you can choose not to serve any adult who does not live up to your code of conduct for patrons of your business. Some dispensaries might choose to focus on medical marijuana if they prefer to serve patients with serious health conditions.