NY Cannabis Microbusiness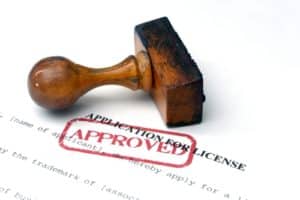 (Updated November 27th, 2022)
Draft regulations for New York Microbusiness licenses in the adult-use market have dropped as of November 21st, 2022, so it's time you start thinking about how you will get your new cannabis business off the ground. Do your research, choose your team members (and Board, if your business calls for one), and get your business entity registered with the state. You should also start thinking about the following: 
Creating your business plan (contact us for a free basic business plan template)
Figuring out your financing
Finding a suitable premises & office space
Planning your operational methods
Deciding if you are going to be a grower, a distributor, a processor, run a retail outlet or be vertically integrated
Of the micro license types above, running a retail outlet requires the least experience, but it has the highest security risks and tax burden. 
Knowing the law is also a big part of the process, so make sure you are registered to follow announcements from the Office of Cannabis Management (OCM). The newly published New York cannabis regulations are open to public comment for the next 60 days, but most of what's in them is reliable information to go on, when it comes to things like application costs, authorized activity and the limitations of each license type.
We expect the CCB or OCM to publish further application guidance as we get closer to spring of 2023, when the online portal is expected to open. In observing application roll-outs in other US states over the past few years, we have found that it's common for new application requirements to come out closer to the opening of the application window, so stay tuned! 
Cut to the Chase to See Our Licensing Support and Template Options
When Does the New York Adult-Use Market Open for Microbusinesses?
The adult-use recreational market is just about to officially open in NY State. The first CAURD social equity retail dispensary licensees have been named, with more on the near-term horizon. The Office of Cannabis Management and the Cannabis Control Board are aiming to supply these new dispensaries with cannabis from conditional adult-use producers and processors (licensed hemp producers who converted). It's too late now to get a CAURD license, so smaller operators who want to get into the business should aim for a NY microbusiness license.  
Social Equity Marijuana Licenses in New York
Although the CAURD dispensary licenses are a type of social equity license, the New York cannabis microbusiness license is too because NY is creating this license type to give small businesses a chance to compete in the industry. Social equity has been among the highest priorities for OCM and CCB members as they've developed the overall licensing regime. There will be limits on the sizes and amounts of materials that can be processed and sold by microbusinesses, but the limits are expected to be reasonable. Unlike with the CAURD licenses, micro-business license recipients will not be eligible for program funding from the existing big-business beneficiaries of the original medical marijuana licensing program, although the state is working on some other options, and they will publish more information about this license as the program develops. 
The Microbusiness license in New York is defined by the OCM as a business that is authorized to limited amounts of cultivation, processing, distribution, delivery and dispensing of their own cannabis and cannabis products, for recreational use. Microbusiness license holders cannot have a direct or indirect financial interest in any other adult-use licenses in the state. They can only distribute their own cannabis and cannabis products to a licensed dispensary, including a dispensary of their own.  
Cannabis Microbusiness Licensing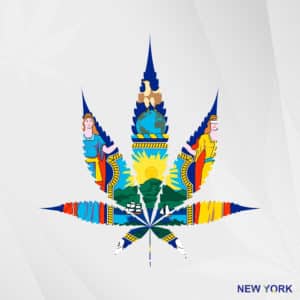 Now that New York cannabis regulations are published in draft form, we know a lot more about what will be expected of cannabis business operators. There are many plans and procedures named in the regulations, but no mention yet that any of these will be required for the application process. If the OCM handles this next round of application acceptance like they did with the earlier rounds, obtaining a provisional license will be relatively easy, with much larger documentation requirements expected in the months thereafter (to become an annual license holder).
The application process, as it appears now, includes mostly disclosures and fees. We extracted a list you can use to start gathering information, but as we said before, be prepared for more as we get closer to the program's official opening. Hopefully the NY cannabis regulators will be abundantly clear about what they want submitted, and in what order, because some states are better at explaining themselves than others, by publishing checklists and other guidance (Click here if you want to see the application guidance document New Jersey published after their regulations came out but before the application window opened.) 
NY Cannabis Microbusiness Application
As mentioned above, we have extracted a list of items that you can start collecting now. These are items (excluding simple stuff, such as name and address) specifically named in the NY cannabis regulations, and will likely be required even for microbusiness applicants. From Page 41 of the Draft Regulations:
Applicant Ownership and Financial Disclosures 
The percentage of ownership interest, financial interest, or any other interest held in the applicant by persons, and the applicant's true parties of interest; 

A list of all parent companies, subsidiaries, affiliates, predecessors, and successors of the applicant, including, but not limited to, all individuals of each of the foregoing and of each level of ownership of the foregoing; 

A description of any and all ownership changes between the original application and the date of submission, including, but not limited to, events such as asset sales and purchases, stock sales and purchases, mergers, business combinations, or consolidations involving the applicant, including all former names of the applicant;

Copies of business formation and organizational documents, such as a certificate of incorporation, certificate of limited partnerships, certificates of authority, articles of organizations, charters, bylaws, partnership agreements, operating agreements, agreements between any two or more persons of the applicant that relate in any manner to the assets, property or profit of the applicant, and any other comparable documents and agreements that sets forth the legal structure of the applicant or relate to the formation, organization, management or control of the business and all amendments and changes thereto; 

Personal histories or an entity history, as applicable, disclosure forms including, but not limited to, a person's residence, employment, licensure and conviction history; 

All proposed or executed contracts, term sheets, agreements, or side letters between the applicant or its true parties of interest of the applicant and a goods and services provider, other than those exempted under Section 124.3(a)(1), or another party that relates to the ownership and control structure; assets; liabilities; real or intellectual property; administrative, operational, financial, advisory, or management services; revenue; funding or capitalization; royalties; or profit or future profit, of the applicant or proposed licensee or comparable documents; 

All proposed or executed contracts, term sheets, agreements, or side letters between the applicant or its true parties of interest of the applicant and a party identified in subparagraph 6 of this Section; 

Capitalization tables showing ownership above ten percent of an interest in the applicant, including owners of all parent and holding entities relating back to all individual persons involved, including any person with any vested future rights to ownership or revenue, except passive investors as defined in Part 118 of this Chapter; 

Documents relating to the ownership structure of the applicant, showing all holding and parent companies, subsidiaries, and affiliates; 

Financial documents, including financial statements and tax documents of the applicant for the most recent fiscal year ending prior to the date the application is submitted, or any other comparable documents as may be reasonably required; 

If the applicant was formed within the year preceding the application for licensure, provide financial statements for the period of time the applicant has been in existence and any pro forma financials used for business planning purposes; 

An organizational chart indicating the ownership structure of the applicant and all persons who have decision making authority, control and management over the applicant entity or its assets, including any board members, officers, and directors of the entity and any parent, holding, or management companies of the applicant. If the business entity has a parent company, include the name of each parent company's principal officers and the percentage of ownership interest of each principal officer; 

A description of any license or authorization in any other state or jurisdiction, currently or previously, to cultivate, process, manufacture, distribute, deliver, or sell cannabis or cannabis products in any form, held by the applicant or any true parties of interest of the applicant, and the following which may include, but not be limited to: 

A copy of each license or authorizing document verifying licensure in that state or jurisdiction; (b) a statement granting permission to contact the appropriate regulatory agency that granted the license or authorization, or to authorize the Office to confirm the information contained in the application is true and accurate at its discretion; and (c) if the license or authorization, was ever denied, suspended, canceled, revoked or otherwise sanctioned, a copy of documentation so indicating, or a statement that the applicant or true party of interest of applicant was so licensed and was never sanctioned; 

Details of any administrative proceeding or any governmental agency action in any jurisdiction during the past ten years in which the applicant or any of the true parties of interest of applicant: 

were fined, disciplined, sanctioned, or the equivalent, came to a settlement agreement regarding a potential violation, or had a registration or license canceled, suspended or revoked; or 

managed or served on the board of a business or nonprofit organization that was fined, disciplined, sanctioned, or the equivalent, or had a registration or license canceled, suspended or revoked; 

Information relating to a business continuity plan which shall mean a plan, in case the applicant, its owners, or its true parties of interest decide to leave the business; there is a material change in the applicant's ability to operate the business; or the applicant becomes otherwise unable to operate the business; 

A certificate of status or good standing from the governing state agency of the state of formation, certificate of assumed name, a certificate of authority to do business in New York from the New York Department of State if the applicant is a foreign business, where applicable; 

Information regarding any relationship, agreement, or arrangement that may exist between (i) the applicant or true parties of interest and (ii) any official or any other individuals with control over the approval of an application, including, but not limited to, employees of the Office and members of the Board; 

Whether the applicant or any true party of interest of applicant: (a) is out of compliance with the General Obligations Law Section 3-503(2); (b) has been disciplined or sanctioned by a state or federal agency; or (c) has had any state or federal tax liens against any of their property; 

A list of any charitable contributions by the applicant in the last five (5) years; 

Designation of each portion of the application that the applicant considers to be exempt from disclosure under the New York State Freedom of Information Law including, but limited to certain trade secrets or commercial information; 

A copy of the labor peace agreement between the applicant and a bona fide labor organization and an attestation that the applicant understands that the maintenance of such a labor peace agreement shall be an ongoing material condition of the license; and 
Criminal History and Legal Proceedings
For the applicant and its true party of interest, other than its passive investors or otherwise determined by the Office: 
Fingerprints in a form and manner as specified by the Office for purposes of obtaining a criminal history report from the division of criminal justice services. Fingerprints submitted shall be transmitted to the division of criminal justice services and may be submitted to the federal bureau of investigations for state and national criminal history information checks; 

Information regarding legal actions, including, but not limited to: 

any pending legal actions, whether civil, criminal or administrative in nature, and a brief description of any such actions; 

any settled or closed legal actions, whether civil, criminal or administrative in nature, against the applicant over the past ten years; 

any judgments within the past ten years including the court, case name, case number, a summary of the facts, the cause of action and what the final ruling or determination was from the court, administrative body or other tribunal; 

any judgments within the past ten years including the court, case name, case number, a summary of the facts, the cause of action and what the final ruling or determination was from the court, administrative body or other tribunal; 

any order, judgment, or decree of any court, administrative body or other tribunal of competent jurisdiction permanently or temporarily enjoining it from or otherwise limiting its participation in any type of business, practice, or activity within the last ten years; 

information on any bankruptcies, voluntary or involuntary, assignments for the benefit of creditors, appointments of a receiver or custodian or similar insolvency proceedings made, commenced or pending during the past ten years by or involving any applicant; 

a description of any delinquencies in the payment of any fees or tax required under any federal, state, or municipal law within the past ten years and description of the circumstance for any payment not made because of a dispute regarding the payment of those fees or taxes;  
Evidence regarding good moral character, which may include, but not be limited to the applicants': 

criminal history information; 

court documents; 

arrest reports; 

accusatory instruments; and 

fingerprint responses. 
Microbusiness License – Getting Started
Adult-use microbusiness licenses will be the easiest method to get licensed, based on their small size and lower cost. But this license designation does not ease the challenge of securing a properly zoned site where the owner (if not you) approves of your new business venture. The property owner will need to supply a letter showing that the site can be used for the cannabis-specific purpose you have in mind, whether retail, distributor, processor, grower or other license type. Don't plan on allowing on-site consumption without first ensuring that neighbors would tolerate it. It's not rare at all for a properly zoned site to still have problems due to complaints that come out during public comment phase of zoning and building use approval.  Make 100% sure your location can become a licensed premises before spending time and money on other parts of the process. 
Micro Business License Cost in NY
What's typical in other states with new micro-business opportunities in the marijuana industry is to make the actual licenses relatively affordable, but the state can't do much to minimize the cost of going into and sustaining your business. The current version of the New York cannabis regulations shows that submitting a microbusiness application comes with a $1000 non-refundable submission fee, and costs $4500 in total each year to maintain (pages 60 and 66 of the Regulations).
Cannabis business operators must be prepared for an expensive and competitive experience in any state where there are no limits for the total number of that can be licensed. The adult cannabis business is popular for entrepreneurs, so it's always a challenge to get your share of the market, and also keep it, over time. 
What we will charge or our microbusiness license documents on this website is yet to be determined, but our prices are based on page count, at a cost of about $50 per page when bought in packages. If the OCM comes out with a simpler licensing process for microbusinesses, then our prices for this license type will be lower than for the other license types. If New York's system follows New Jersey's, the microbusiness license requirements will not be any simpler. 
For real costs associated with obtaining a cannabis business license, it varies widely depending on the cost of your location, the size of your business, the amount of build-out and equipment you need, and operational costs. Generally speaking, cultivation is the most expensive, requiring about $400 per square foot to build out a pre-existing facility (mostly climate control costs). Retail is typically the least expensive, but processor licenses can be small and simple if someone wants to simply be in the cookie or beverage business, for example. We would not recommend starting even a small cannabis business in NY without a few hundred thousand dollars. For a cannabis cultivator license, we don't think it can be properly executed, even on a small scale, for under $1.5 million. 
View Our Licensing Support, Pricing & Template Options
Cannabis Business Pros and Cons
New York is going to be a tough market to compete in. Everyone should be sober about this. First-to-market entrants may have a good chance to establish a footing and stay successful, but without license number limits, free market forces will put the squeeze on everyone within 3-5 years, not to mention the thriving black market. Over time only the strong and efficient operators will survive. Cannabis is a new and exciting business to be in, but it also has a high failure rate that sends many people back to the drawing board after a couple years. Everyone has reason to be hopeful, but retailers and growers will have the toughest time. Too many retailers will be a problem, driving down the transactions per day for every seller, and growers have too many traps they can fall into if they aren't experienced enough to prevent bugs, diseases, plant health problems, mechanical problems and product quality problems.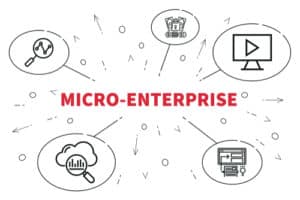 Processors and distributors might do better overall because processors define themselves with unique branded products lines, and distributors have lower overhead, being that they aren't producers (with high quality assurance burdens) and don't serve the public. 
The main advantages of being in the marijuana business are that it's a bustling industry that's leading the way in American cultural evolution, it exposes people to a very diverse community, and for the few who are shrewd business operators, the adult cannabis market can become a financial windfall. But without sufficient investment, financing and planning, the road will be rocky, so always stay networked with cannabis experts and other industry participants to ensure you stay ahead of the curve. 
At least with a micro-business license, the investment level for New York's cannabis entrepreneurs will be minimized. It's the best way to get your foot in the door if you don't have access to millions of dollars of investment capital. 
If you have additional cannabis licensing faqs: 
Interested in reading about other license types, or about New York licensing in general? Click one of the following: